Clarksville is a city that surprises you with its diversity and charm. It's a place where history, culture, nature, and adventure come together to create a memorable experience. Whether you want to learn about the past, enjoy the present, or explore the future, Clarksville has something for everyone.
One of the attractions is so unique that it made our list of things to do in Clarksville a must-read! If you're wondering what to do in Clarksville, TN and looking for some inspiration, read on and let us show you some of the city's hidden gems. You'll discover why Clarksville is more than just a city; it's a destination worth visiting.
Here are the best things to do in Clarksville, TN, for every type of traveller
Customs House Museum and Cultural Center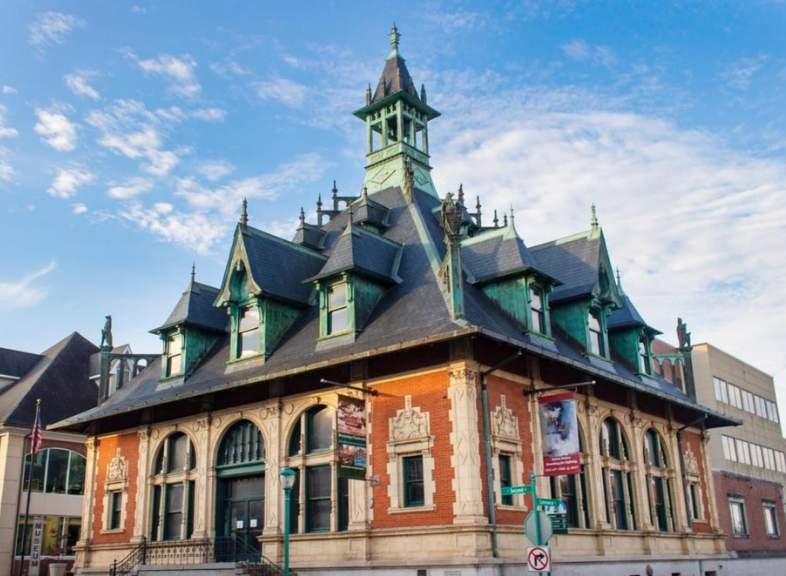 The Customs House Museum and Cultural Center is not just one of the largest museums in Tennessee, but also a testament to Clarksville's rich history. Established in 1898, this landmark once served the thriving tobacco trade as a post office and customs house. Today, it stands as a beacon of art, history, and culture. From the original postmaster's office to the exquisite porcelain collection, from tales of local sports legends to engaging activities for children, there's something for everyone. And let's not forget the outdoor sculpture garden and the mesmerizing model train exhibit. Such magnetism undoubtedly makes it a highlight on the things to do in Clarksville list.
📍 Google Map Location
📞+1 931-648-5780
🌐 Website
Dunbar Cave State Park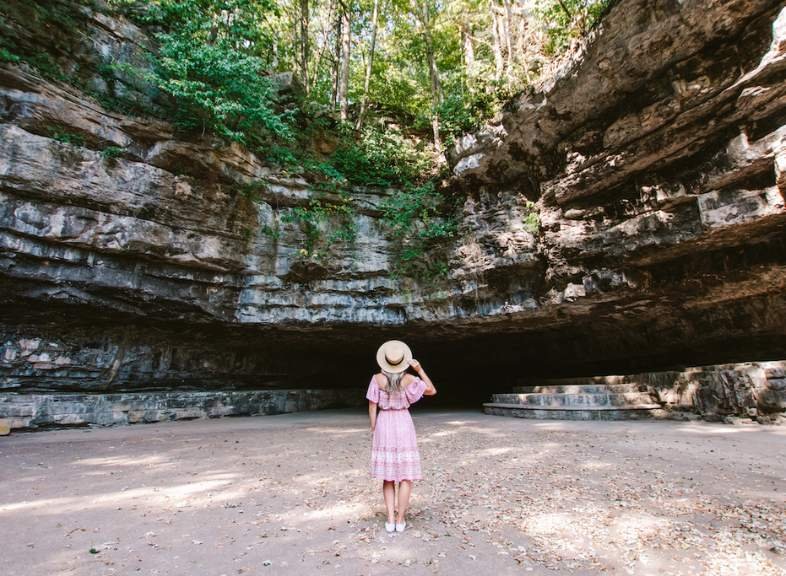 Dunbar Cave State Park, covering 144 acres, is a blend of nature and history. Within lies the significant Dunbar Cave, pivotal to Montgomery County. From its early days as a Native American ceremonial spot to its lively era as a dance hall in the mid-20th century, its legacy is rich. Stars like Roy Acuff once graced its depths. Such allure makes it essential on the things to do in Clarksville list. Today, its guided tours reveal ancient drawings and stunning formations. The park further entices with trails, ponds, and a visitor center.
📍 Google Map Location
📞+1 888-867-2757
🌐 Website
Swirlz Art Studio
Swirlz Art Studio is a haven for those yearning to explore their creative side. Here, everyone, regardless of age or expertise, can dive into the world of painting under the guidance of skilled instructors. From serene landscapes and lively animals to modern abstracts, the studio offers a broad palette of themes to inspire your masterpiece.
Not just about art, Swirlz provides a cozy ambiance where you can bring your own snacks and beverages to complement your painting experience. Whether it's a romantic date night, a vibrant birthday celebration, an engaging team event, or simply a tranquil evening of self-expression, this studio sets the mood. Such a unique ambiance certainly merits a spot on the things to do in Clarksville list.
📍 Google Map Location
📞+1 931-320-9647
🌐 Website
Clarksville Marina
Clarksville Marina, nestled along the serene Cumberland River, spans 118 acres of pure recreational delight. This destination brims with features, from its inviting marina to the skate park, from the tranquil fishing pond to bustling sports fields. Whether you're setting sail, casting a line, or just basking in nature's embrace, it's a sanctuary for all. Adding to its allure, the park's calendar is dotted with vibrant events – concerts, festivals, and mesmerizing fireworks shows. The magnetic pull of such diverse attractions irresistibly places it on our things to do in Clarksville compilation.
📍 Google Map Location
📞+1 931-444-0646
🌐 Website
Miss Lucille's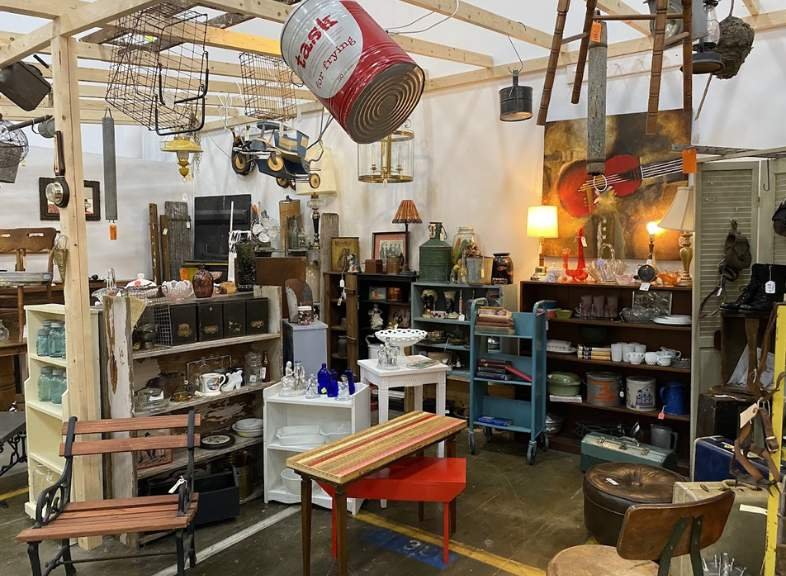 Miss Lucille's is not just a shopping hub; it's a world unto itself. As you step in, you're greeted with an eclectic mix of an antique mall and a boutique marketplace, blending the allure of the past with contemporary chic. With over 200 vendors, the variety seems endless – from classic antiques and intricate jewelry to modern home decor and art. It's the kind of attraction that beckons a spot on anyone's things to do in Clarksville itinerary.
As if shopping wasn't enough, your taste buds get a treat too at Miss Lucille's Cafe, dishing out fresh salads, mouth-watering sandwiches, and aromatic coffee. And for those moments that demand a touch of grandeur, their elegant ballroom is the perfect host for weddings, parties, and more.
📍 Google Map Location
📞+1 931-896-1700
🌐 Website
Clarksville Greenway
One of the standout things to do in Clarksville is to immerse oneself in the serene embrace of the Clarksville Greenway. This peaceful haven is a paved trail meandering alongside the West Fork Creek and the Red River, stretching approximately 9 miles. Perfect for walking, running, biking, or rollerblading, it's an invitation to bask in nature's beauty. Along the way, you'll be treated to picturesque views of dense forests, open fields, and diverse wildlife. Designed with visitors in mind, the greenway features several access points, ample parking, restrooms, and strategically placed benches. Indeed, the Clarksville Greenway offers a delightful respite from urban life, allowing you to reconnect with yourself and the world around you.
📍 Google Map Location
📞+1 931-645-7476
🌐 Website
Fort Defiance Civil War Park & Interpretive Center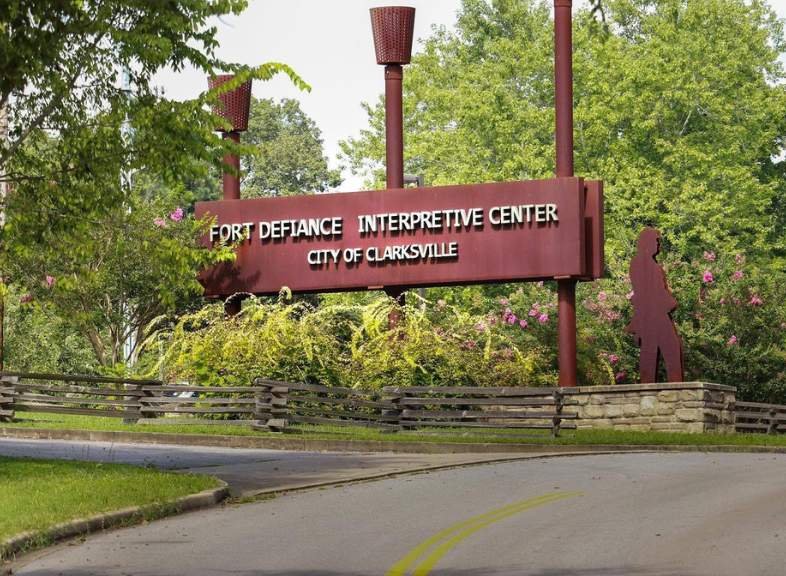 For history buffs and curious souls, one of the essential things to do in Clarksville is a deep dive into the Fort Defiance Civil War Park & Interpretive Center. This site resonates with tales of Clarksville's significant role during the Civil War. Perched on a bluff with panoramic views of the Cumberland and Red Rivers, this once-Confederate fort was erected in 1861. Its dominion was short-lived, as Union forces took control in 1862, renaming it Fort Defiance.
Today, visitors can walk through the reconstructed fort, marvel at ancient cannons, and engage with informative signs. The interpretive center further enriches the experience, showcasing exhibits, artifacts, and interactive displays painting a vivid picture of Clarksville's wartime narrative. Beyond this, guided tours, immersive living history demonstrations, special events, and educational programs beckon, ensuring a holistic historical journey.
📍 Google Map Location
📞+1 931-472-3351
🌐 Website
McGregor Park Riverwalk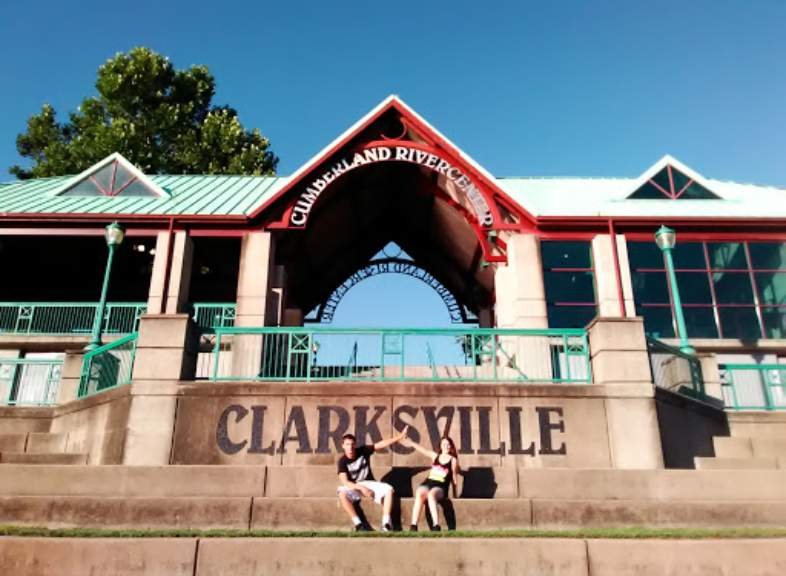 McGregor Park Riverwalk offers a picturesque view of the Cumberland River, juxtaposed against the downtown skyline. The riverwalk boasts a mile-long paved path, adorned with benches, gazebos, fountains, and intriguing sculptures. Dive deeper into the river's tales at the As the River Flows Museum, exhibiting historical and ecological stories. Additional amenities include a boat ramp, fishing pier, playground, and picnic spot'. Is a treasured locale, where relaxation, activity, and fun converge, making it a must-add to our list of things to do in Clarksville.
📍 Google Map Location
📞+1 931-645-7476
🌐 Website
Old Glory Distilling Co.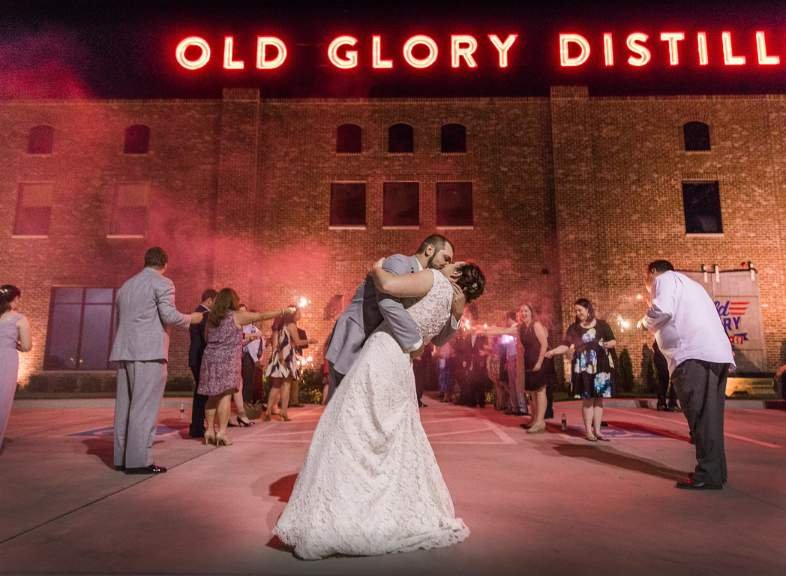 At the heart of Clarksville's vibrant scene is Old Glory Distilling Co., a defining name on our things to do in Clarksville list. This craft distillery champions local ingredients and time-honored techniques. Embark on an enlightening tour, journeying through the intricate processes of crafting whiskey, vodka, gin, and more. Post-tour, their tasting room invites you to savor their refined spirits. Fancy a memento? Their gift shop offers an array of merchandise, mixers, and accessories. Beyond spirits, expect a lively calendar with events like live music and trivia nights.
📍 Google Map Location
📞+1 931-919-2522
🌐 Website
Beachaven Vineyards & Winery
Kicking off our things to do in Clarksville is the Beachaven Vineyards & Winery. Established in 1986, this family-owned gem crafts award-winning wines. Embark on a tour, witnessing sustainable grape cultivation and the intricate wine-making process. Their tasting room, a haven for wine enthusiasts, offers both sampling and purchase options. Beyond the vino, Beachaven also hosts vibrant events, from festive wine celebrations to memorable concerts.
📍 Google Map Location
📞+1 931-645-8867
🌐 Website
Roxy Regional Theatre
Roxy Regional Theatre, nestled in a historic downtown Clarksville building, has been the heartbeat of local entertainment since 1983. Originally a movie theatre, it now stages an eclectic mix from musicals to children's shows. Apart from spectacular shows, it nurtures budding talents through classes, workshops, and internships. With its dedication to showcasing local flair and delivering Broadway-esque performances, it's undeniably a must-visit on our things to do in Clarksville list.
📍 Google Map Location
📞+1 931-645-7699
🌐 Website
Downtown Artists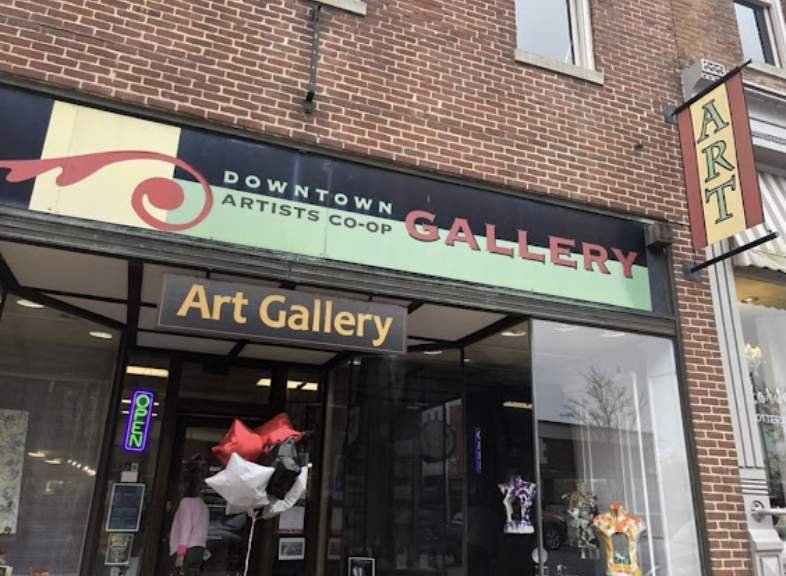 Downtown Artists Co-op stands as a vibrant cornerstone in the things to do in Clarksville. Nestled downtown, this community of gifted local artists showcases a spectrum of artworks, from paintings to pottery. As you traverse the gallery, marvel at the artists' creativity and perhaps find a piece to call your own or gift to someone special. Additionally, the co-op's events, including art walks and workshops, provide deeper insights into the art world. It's more than just a gallery; it's a celebration of Clarksville's artistic spirit.
📍 Google Map Location
📞+1 931-919-3770
🌐 Website
Clarksville Speedway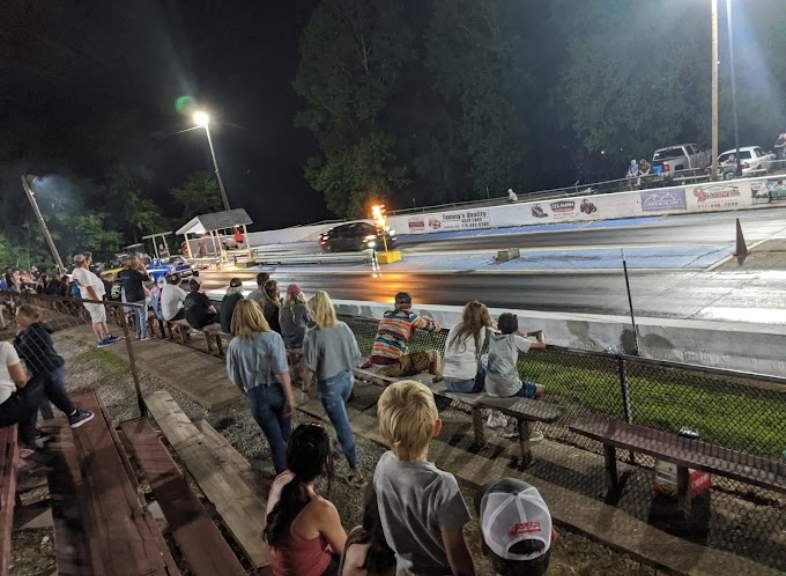 Clarksville Speedway is a thrilling place to enjoy some high-speed action and entertainment. The speedway, firmly etched on our things to do in Clarksville list, is a 1/4 mile dirt track that hosts various racing events throughout the year, such as late models, modifieds, street stocks, mini stocks, and more. Such exhilarating attractions make it impossible not to include in our Clarksville highlights. As an attendee, you can revel in the adrenaline, cheering for top drivers. Or, dive into the action by renting a go-kart or dragster. Beyond racing, Clarksville Speedway offers amenities like a campground, concession stand, and a souvenir shop.
📍 Google Map Location
📞+1 931-645-2523
🌐 Website
Smith-Trahern Mansion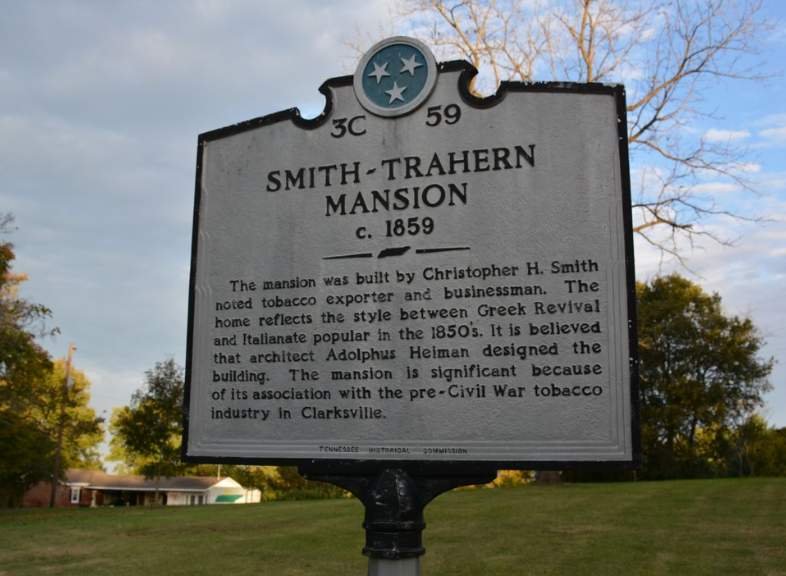 Smith-Trahern Mansion stands as a testament to the antebellum era's grandeur and elegance. Built-in 1858 by tobacconist Christopher Smith for his beloved Lucy, its Greek Revival architecture, grand portico, and intricate balconies mesmerize visitors. While touring, one can admire the mansion's original furnishings and timeless artifacts or get lost in the tranquil beauty of its gardens and gazebo. With a rich tapestry of history and tales of its previous inhabitants, the mansion offers more than just a visual treat. It also doubles as a venue for events like weddings and lectures. Its undeniable charm and historical significance make it a prominent highlight in our list of things to do in Clarksville.
📍 Google Map Location
📞+1 931-648-9998
🌐 Website
The City Forum
When seeking a whirlwind of fun in Clarksville, look no further than The City Forum. This family entertainment center is a mecca for exhilarating activities suitable for all ages. Whether you fancy bowling a strike, competing in an arcade game, dodging lasers in the laser tag arena, speeding down the go-kart track, practicing putts in mini-golf, gliding in the roller skating rink, or bouncing in the trampoline park, there's something for everyone.
And when the adventures leave you famished, refuel at their on-site restaurant and bar. Whether it's a weekend outing, a family gathering, or a simple day out with friends, The City Forum delivers endless amusement. This hub of fun solidifies its spot in our things to do in Clarksville recommendations.
📍 Google Map Location
📞+1 931-919-5051
🌐 Website
Historic Collinsville Pioneer Settlement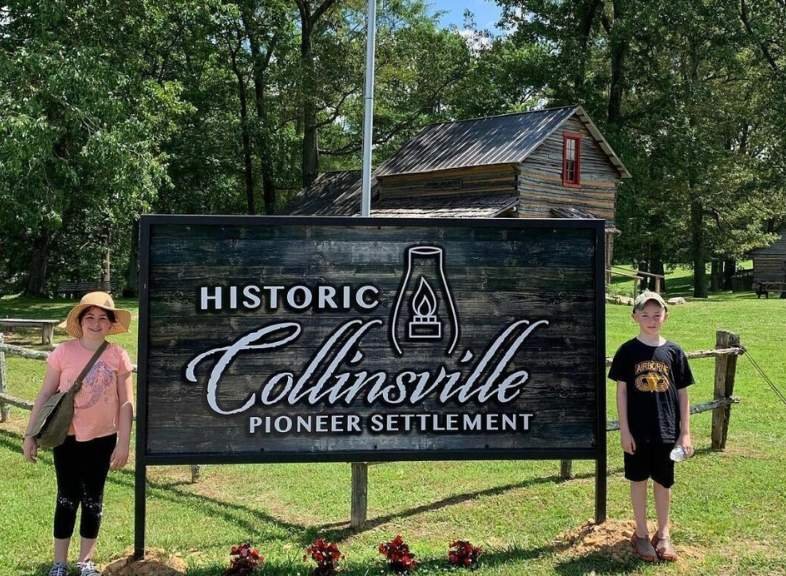 In our search for intriguing things to do in Clarksville, Historic Collinsville Pioneer Settlement stands out prominently. This living history museum vividly recreates 19th-century rural Tennessee life. Spanning across the settlement are 16 meticulously restored log cabins and outbuildings, which trace their roots back to 1830-1870. Visitors have the unique opportunity to step back in time, touring the cabins and immersing themselves in the daily life of pioneers, complete with authentic artifacts, period-appropriate furniture, and traditional tools. Not to forget the farm animals reminiscent of the era. Furthermore, the settlement becomes a hub of activity with its lineup of festivals, reenactments, workshops, and educational programs.
📍 Google Map Location
📞+1 931-245-4344
🌐 Website
Downtown Commons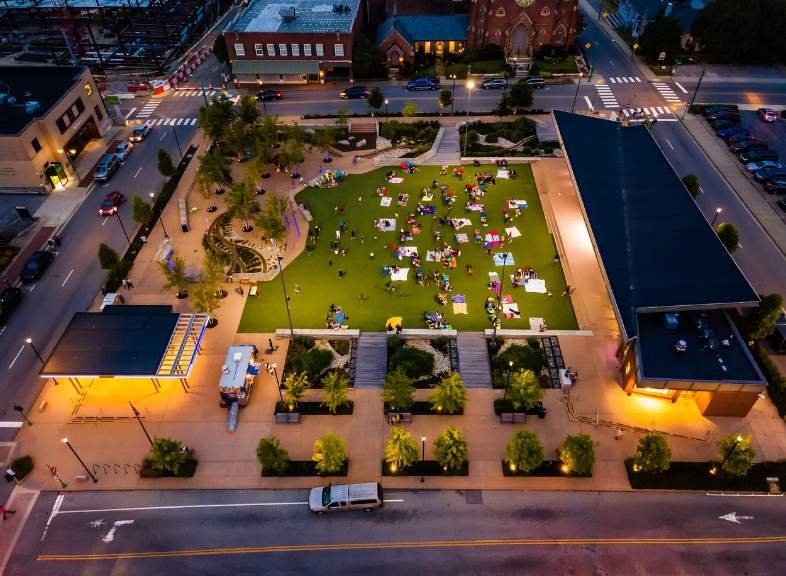 Downtown Commons epitomizes the vibrancy of urban life. As the heart of downtown Clarksville, it boasts a vast lawn area versatile enough to host an array of events – be it concerts, movies, festivals, markets, or more. Added to this dynamic landscape is a stage for performances, a welcoming pavilion, a splash pad to beat the summer heat, and an ice rink that comes alive during cooler months. Truly, Downtown Commons captures the community spirit and pulsating energy that defines the city. Such a significant gathering spot inevitably earns its place on the list of essential things to do in Clarksville.
📍 Google Map Location
📞+1 931-245-3366
🌐 Website
Sevier Station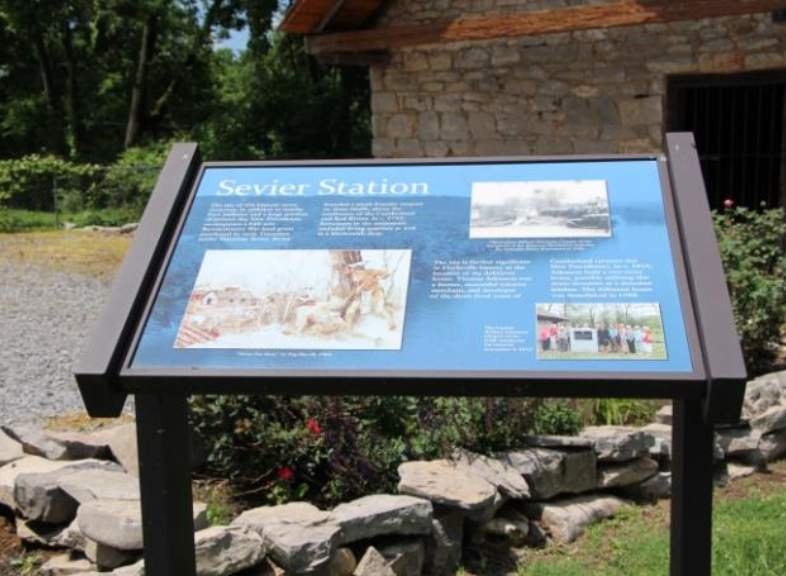 Sevier Station stands testament to the rich history embedded in Clarksville's roots. Serving as the birthplace of Valentine Sevier, brother to Tennessee's inaugural governor, John Sevier, this historic site carries tales from yesteryears. Constructed in 1792, the fortified log cabin wasn't just a shelter but a bulwark against Native American skirmishes.
Beyond its defensive role, it functioned as both a trading post and tavern. As one delves into its story, seeing its well-preserved structure and furnishings, it becomes evident why Sevier Station holds such an esteemed place. Undoubtedly, its historical allure makes it a notable mention in the list of things to do in Clarksville. The tales of its inhabitants and the significance they played in shaping history are profoundly intriguing.
📍 Google Map Location
📞+1 931-648-5780
🌐 Website
Clarksville-Montgomery County Public Library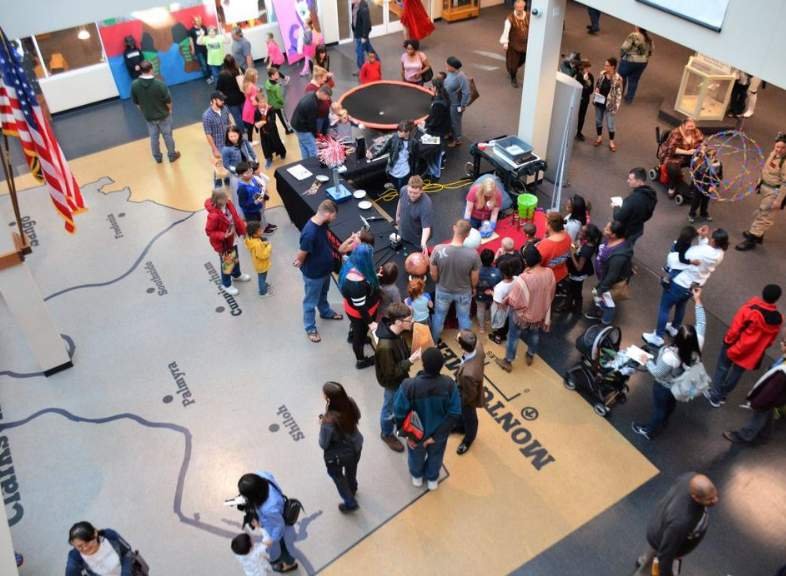 Amidst the things to do in Clarksville, the Clarksville-Montgomery County Public Library stands proud. This modern hub boasts an extensive collection from books to e-materials. Its digital amenities, from computers to Wi-Fi, cater to tech-savvy visitors. With events like storytimes, book clubs, and workshops, it's a vibrant community space. Additionally, a cafe and gift shop offer leisurely respite for patrons.
📍 Google Map Location
📞+1 931-648-8826
🌐 Website
Clarksville Aquatic Center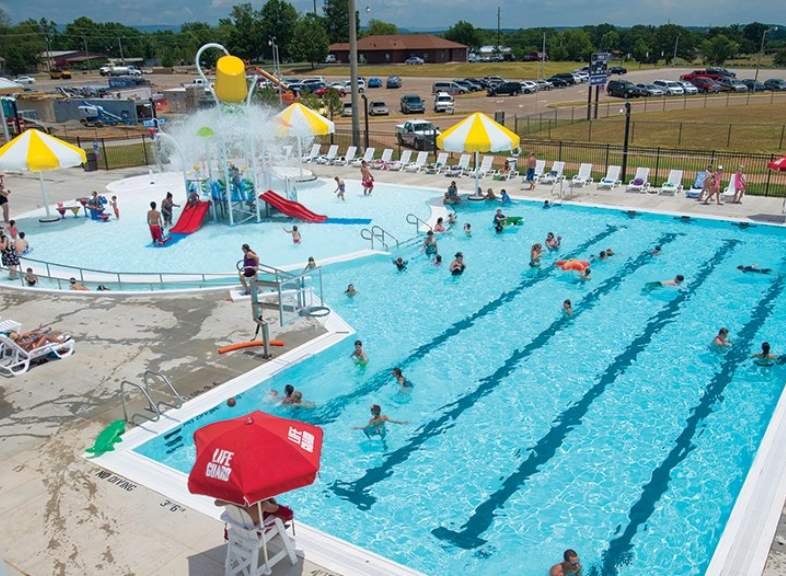 Discover aquatic fun for all at Clarksville Aquatic Center, a premier addition to things to do in Clarksville. Dive into its state-of-the-art facilities, including indoor and outdoor pools, a lazy river, a splash pad, a slide tower, a diving board, and a lap lane. Catering to various skill levels, the center offers swim lessons, water aerobics, lifeguard training, and swim teams. Practical amenities like locker rooms, showers, restrooms, and a concession stand make for a hassle-free experience. Whether you're splashing about or perfecting your strokes, this aquatic hub ensures a good time. Clarksville Aquatic Center is undoubtedly a gem for water enthusiasts of all ages.
📍 Google Map Location
📞+1 479-754-4100
🌐 Website
Strawberry Alley Ale Works
Strawberry Alley Ale Works in downtown Clarksville adds a flavorful touch to your things to do in Clarksville list. This craft brewery and restaurant are all about satisfying your taste buds. Their taproom offers a variety of locally brewed beers, using regional ingredients and recipes. You can also take some of their brews home in cans or growlers. As for the dining experience, they serve American classics with a creative twist – think burgers, pizzas, salads, and more. Don't miss out on the lively atmosphere, with live music, trivia nights, and happy hour specials to elevate your visit. Strawberry Alley Ale Works is where Clarksville's culinary and craft beer scene come together.
📍 Google Map Location
📞+1 931-919-4777
🌐 Website
Conclusion
Clarksville, the vibrant city by the Cumberland River, beckons with a diverse tapestry of experiences. Whether you're a history buff, culture connoisseur, nature lover, or adventure seeker, Clarksville has an abundance of things to do in Clarksville tailored to your preferences. From delving into the city's rich history to immersing yourself in its vibrant cultural scene, from exploring its picturesque natural landscapes to embarking on thrilling adventures, Clarksville has it all.
I hope this blog post has ignited your curiosity and provided a roadmap for your Clarksville adventure. If you have any questions, desire more recommendations, or wish to share your experiences, please don't hesitate to reach out below. Your journey through Clarksville awaits, and may it be nothing short of unforgettable!